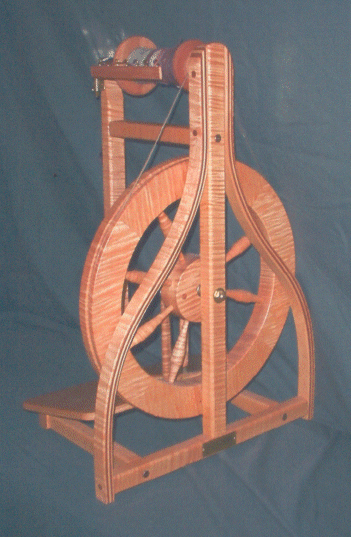 CURLY MAPLE
Our Curly Maple is identical
to our Deluxe wheel, except
that we use highly figured curly maple.
These wheels are sanded to 600 grit
until they shine. Only then, the
hand-rubbed tung oil finish is applied.
This wheel is slightly heavier than a
cherry wheel (just over 11 pounds),
but lighter than the special edition.